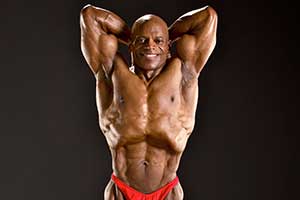 Let Tony Pearson, Personal Trainer out of Las Vegas, Nevada train you in the art of bodybuilding competition posing. If you are in the world of competitive bodybuilding, you know that it's not just your physique that is important. Posing is a critical element as well, and who better to teach you than a former champion. Everyone competing has invested countless hours and an incredible amount of effort into improving, perfecting, and honing their physique. When you're competing at such a high level, how are you going to stand out? Let Tony Pearson, Personal Trainer and former bodybuilding champion help by teaching you how to perfect your bodybuilding competition posing.
Poses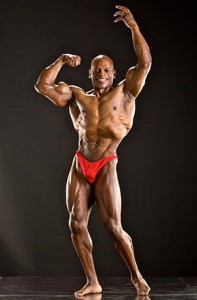 It's not just about having a sculpted body, you need to be able to pose correctly too. Tony Pearson is an expert in all bodybuilding poses, including some of the most popular:
Front Double Bicep
Front Lat Spread
Side Chest
Back Double Bicep
Back Lat Spread
Side Triceps
Front Abdominal-Thigh
Tony Pearson will not only help you perfect these individual bodybuilding poses, but he will also teach you compulsory poses, relaxed poses, free poses, and posing combos that will show off your hard work and help you get the highest marks!
Learn To Be The Best, From The Best
So how do you know you can trust Tony Pearson, Personal Trainer, to give you the best training available? Well, if you want to be the best, you need to learn from the best. Tony has years of experience with bodybuilding and competitive bodybuilding posing. In 2014 Tony returned to competitive bodybuilding and won the Joe Meeko Memorial Men's best poser award. You really can't get better than that.
Get Started Today
When you are preparing for your bodybuilding competition, remember that it's not just about your physique, your competition posing is also extremely vital to your success. Make sure that your working with the best bodybuilding competition posing coach around. Call Tony Pearson, Personal Trainer in Las Vegas, Nevada today!