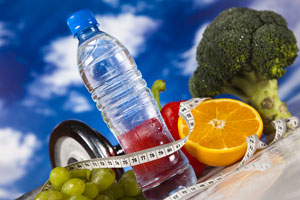 Tony Pearson is a Las Vegas personal trainer with over 35 years of experience as a professional champion bodybuilder. Tony knows just how to couple the correct diet and nutrition with your workouts to ensure maximum results. If you want a training program that works together with proper diet and nutrition, you will greatly benefit from training with Tony Pearson.
Proper Diet & Nutrition Planning
It is important to have a nutrition plan in place while you are training to lose weight and reach your fitness goals. Just training alone won't get the desired results as fast as when paired with learning how to change your diet. When you begin training with Tony Pearson, he will work with you to discover your fitness goals and help you come up with a diet that matches the goals you would like to accomplish. You may be looking to lose weight or gain muscle, and changing your diet to align with that direction is a key step in attaining your personal fitness goals.
Combining Food & Fitness
Often personal trainers teach you how to work out correctly, but leave out the food factor. Tony Pearson knows that having a nutrition plan is just as important as changing your training routine. He will help you implement a plan for what foods you should be eating to reach your weight goals. Having a diet plan will help you to attain your goal quickly and to keep you in optimal shape. Diet, nutrition and proper technique are the winning combination for overall fitness success.
The Benefits Of Sticking To A Healthy Diet
Sticking to a new healthy diet can be difficult when you have the urge to indulge in desserts, fattening foods and fast food. Your new diet can be beneficial long term if you plan to change your eating habits on a permanent basis. Once you set your diet and health goals, you will see the results of your efforts long term as long as you stick to your new diet and adopt it as a lifestyle. When you train with Tony Pearson, you will receive the motivation to stick with your new diet and continue it through your training.
Improve your overall health and begin the process of attaining your fitness goals today when you call Tony Pearson. He is dedicated to helping his clients with diet and nutrition while they are training with him to attain their goals. Contact Tony for information about starting your first training session today.