Tony Pearson is a self-published author with two books now available for sale on Amazon.
The Story of Baby Herc
Driven: My Secret Untold Story
The Story of Baby Herc
New Children's Book / Published March 2022 / 33 Pages


The Story of Baby Herc tells the tale of a young man born into poverty in the Deep South and his struggles to overcome the harsh circumstances of his childhood. He endured and prevailed, revealing the human spirit of survival and propelling him to achieve his dream of becoming a world champion.
Based on the lived experiences of the author, it is an inspirational record of one man's determination to rise above and triumph.
You can only play the cards you are dealt. What Herc learned from his life is that despite the challenges he encountered, the past is the past. You can't change history. But you can change your perspective towards it.
Preview & Purchase Book On Amazon
Driven: My Secret Untold Story
A Memoir By Tony Pearson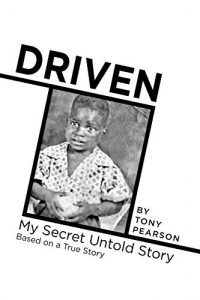 The legendary, Tony Pearson ("The Michael Jackson of Body Building"), provides a glimpse into his life with his debut memoir Driven: My Secret Untold Story. This is not any ordinary book about Tony's passion for bodybuilding, rather it's an autobiography about his real-life hardships, and the extreme struggles he endured to ultimately reveal the nature of the human spirit's drive for survival and triumph. Written and published by Tony Pearson himself, in his own words, find out what made Tony the man he is today.
This emotional memoir covers the life of a man whose determination to rise above abuse and impoverished life circumstances lead to a remarkable career and global recognition as an American bodybuilding champion. Learn more about Tony Pearson's career.
Preview & Purchase Book On Amazon