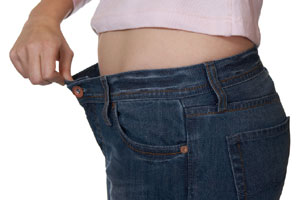 Tony Pearson can guide you through the often overwhelming process of trying to achieve weight loss. Tony Pearson is a Las Vegas personal trainer and fitness coach who by no accident achieved Hall of Fame status as a former Mr. America, Mr. Universe and body building champion. It was through his commitment, passion and solid understanding of the science behind weight training and conditioning that Tony achieved these pinnacles of success.
Weight Loss Secrets From A Top Pro
Many people decide they want to lose weight then struggle when they don't see the results they so badly want. Failure often results from a lack of guidance and deep understanding of the principles behind fat loss. With Tony guiding you and sharing his weight loss secrets, you will finally achieve the results you desire. Let his 30 years of experience training and competing go to work for you. Tony's personalized fitness plan will help you achieve serious results in your health and overall physique, and will give you the confidence and knowledge to continue a workout regimen on your own.
Power Up With Conditioning & Endurance
If you want to lose fat, get fit, learn proper form and technique, and stay motivated, Tony Pearson has the drive and commitment to help you meet these goals–and surpass them. The proper combination of cardio conditioning and endurance exercises for muscle optimization will provide a complimentary workout that effectively and efficiently works your body to maximize results.
Make Circuit Training Your Friend
Using this high-intensity form of conditioning, Tony will help you increase strength and build endurance. Variety is an important element for weight loss success, as muscles will adapt to repetitive routines over time, making variation important for getting the most out of each workout.
Learn From A Champion
If you are serious about cutting the fat, do not waste your time with a trainer who has not demonstrated his ability to put theory into practice. Tony Pearson is a Las Vegas ISSA Certified Personal Trainer, who has created a career out his numerous body building competition wins. He has a passion for sharing his insights about effective weight loss and a desire to help his clients reach their peak physical performance.
Reach out to Tony today to set up a consultation and see how you can transform your body and your life.